Cox Automotive Australia appoints a new Managing Director for its Remarketing & Vehicle Solutions unit.
Cox Automotive Australia (CAA) is pleased to announce the promotion of Murray Naismith as Managing Director – Remarketing & Vehicle Solutions (RVS), starting on July 3.
Mr Naismith will oversee operations at Manheim auctions, the market leader in automotive and industrial remarketing, and Sellmycar.com.au, our public-facing car buying service powered by Kelley Blue Book valuations.
He replaces Charles Cumming, former Remarketing & Vehicle Solutions CEO who spent 22 years with CAA. Mr Naismith will report to Cox Automotive Australia CEO Stephen Lester.
Murray has been part of the CAA family since March 2018, serving as Chief Finance Officer. In his tenure has helped improve vital financial processes and systems; and led multiple acquisitions, divestments, and restructuring activities.
A strong leader with proven capability in building team culture, Murray will galvanise the RVS team members around a clear vision to ensure all parts of the business are aligned and have a clear understanding of how to work together to achieve overall success.
Given his previous role as CAA CFO, Murray has developed a deep operational understanding of the RVS business and the commercial factors that are the key success drivers for the company moving forward.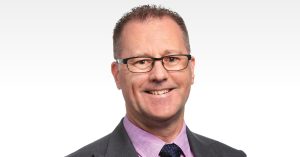 With more than 25 years of experience in the automotive industry, Murray's roles have seen him working in Australia and Singapore with responsibilities for Southeast Asia with OEMs, distributors and retailers across finance and operational roles, starting with Ford Australia and through the years, he has represented 10 OEMs in total.
As he steps into his new role, June saw Manheim re-commence its weekly physical used-vehicle wholesale auctions across Australia, open to the wider public and dealers alike, while retaining simulcast online bidding for those who prefer to bid remotely.
The first live auction in 2023 at Manheim's Altona site in Melbourne drew a large crowd of bidders, with the day's clearance rate 20 per cent higher than the past three-month average for online-only auctions.
The message is clear: an omnichannel approach that gives our customers the flexibility to inspect vehicles in-person during business hours, and then bid and buy either in-person or online, is the way Manheim will remain the market leader.
Manheim's weekly passenger, SUV and commercial vehicle auctions include affordable and prestige cars; ex-government, business and rental fleet vehicles; and trade-ins. We also hold trucks, trailers, motorcycles, plant & equipment, machinery, recreational vehicles, and damaged vehicles.
We asked Murray how he feels about the new role and what he hopes to bring to it – he said:
"I'm excited to be given the opportunity to lead this amazing business and look forward to working with our customers as they seek to grow their businesses through innovation and technology solutions."
"With a focus on the customer experience both in person and online, we will deliver on our vision of transforming the way people buy, sell, own and use vehicles."