Cox Automotive Australia is pleased to announce the promotion of Jordan Lomax to the role of Chief Financial Officer, commencing on July 3.
Jordan replaces outgoing CFO Murray Naismith, who has been promoted to a new role as Cox Automotive Australia (CAA) Managing Director – Remarketing & Vehicle Solutions, overseeing the Manheim and Sellmycar.com.au brands.
Mr. Lomax joined CAA as General Manager of Finance in July 2018, and in those five years, he has consistently demonstrated both dedication and financial management expertise, building a deep understanding of our diverse company and its financial operations.
Jordan's proven track record of strategic financial planning, effective budget management, and insightful decision making has made a significant impact on CAA's success.
As CFO, Jordan will assume a key leadership position in our CAA executive team, overseeing all aspects of our financial operations and commercial matters. He will report to Cox Automotive Australia CEO Stephen Lester.
Mr Lomax will provide strategic guidance and ensure the financial health of our company stays robust as we continue to navigate a dynamic and ever-changing automotive industry landscape and emerge bigger and stronger.
Cox Automotive Australia is part of the world's largest automotive services organisation, Cox Automotive Inc, headquartered in the United States. Key aspects to the CAA business are our dealer-focused Retail & Data Solutions, and our Remarketing & Vehicle Solutions headlined by weekly in-person and online Manheim used-vehicle auctions.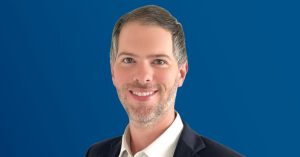 With Jordan's extensive experience and comprehensive knowledge of financial best practices, he will play an important role in the continued success and growth of CAA.
We asked Jordan how he feels about the new role and what he hopes to bring to it – he said:
"I'm thrilled to join the Cox Automotive executive leadership team at such a pivotal time in the company's transformational journey. I look forward to helping Cox Automotive deliver on its growth ambitions and financial goals while fostering a can-do, collaborative and values-driven culture."
"I hope to bring the commercial acumen and strategic mindset to the role and continue to work closely with the incredible finance team and talented business leaders."
"On a personal level, the role gives me a chance to learn & grow and continue to challenge and innovate with new ideas."